I made this dress for my daughter a couple weeks ago. The pattern was for a night gown, but once I had it made, it seemed like a dress. Then Colette wanted to wear it to school, so I decided that it would be a dress. I think this fabric is so cute:
This quilt was made for my sister. She is expecting baby number 2 on Nov. 7th: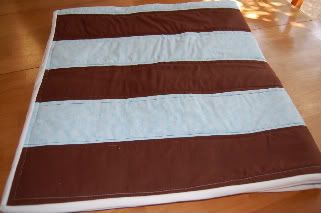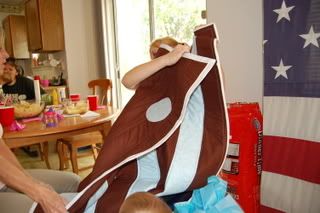 I also made some cute pj pants for Gavin, and I have a dress for Colette 98% done, but I don't have pics of them yet. More later!