So, I know I am super behind on posting pictures. Life is crazy!
On Father's Day (yes, I know that was forever ago!) we went to Matt & Dara's new house for some hamburgers. The food was delicious (Matt cooked on his new grill) and their house was beautiful and huge.
I didn't get too many pictures (I was eating!) but here are some.
The dogs playing: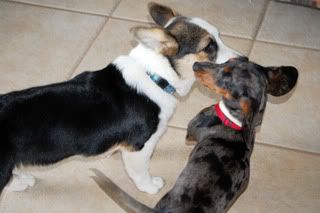 Shannon with the kitten:
Eating!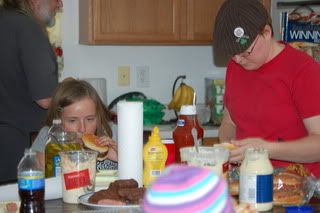 Colette insisted on wearing her winter hat: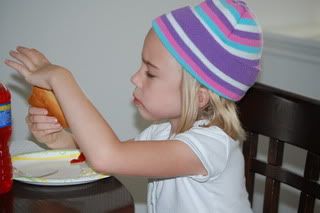 She loved playing with the kitten:
And Poopie with his puppy, Schatzi: