This past weekend, we took the kids (and Jeremy's sister Nichole) camping at Pedernales Falls State Park. We had a pretty good time, even though it was really hot there.
The park was beautiful! (I have many more pictures of all the scenery, but I will post them tomorrow).
When we were loading things up, Colette & Gavin really wanted to help.
It was a pretty ride up 281.
We played in the river twice on Saturday. The kids had a blast both times!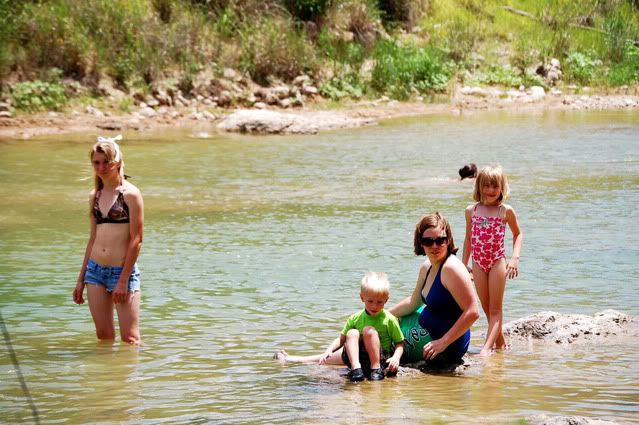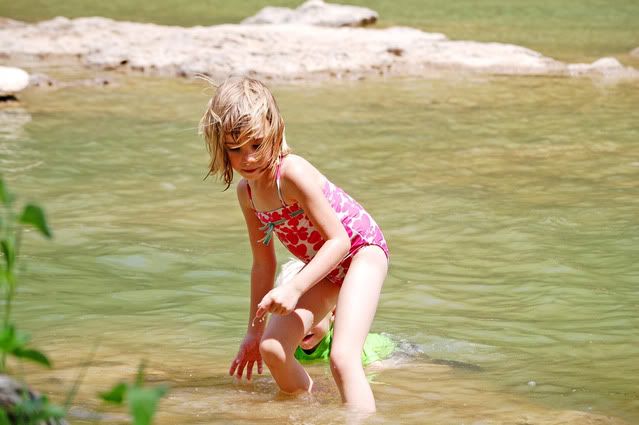 After the first time playing in the river, we went to the Falls part of the park. You aren't allowed to swim there, but you can walk around. It was so pretty there.
We got pretty hot (and both the kids get really red when they get hot), so we sat down and just enjoyed the view for a while...
Gavin somehow convinced Nichole to carry him back to the truck.
We went against all that is camping - we went out to eat! We went to Dairy Queen. I don't have those pics loaded to my computer yet. After that, we just hung out at our campsite for a little bit. The kids kept asking Nichole to spin them.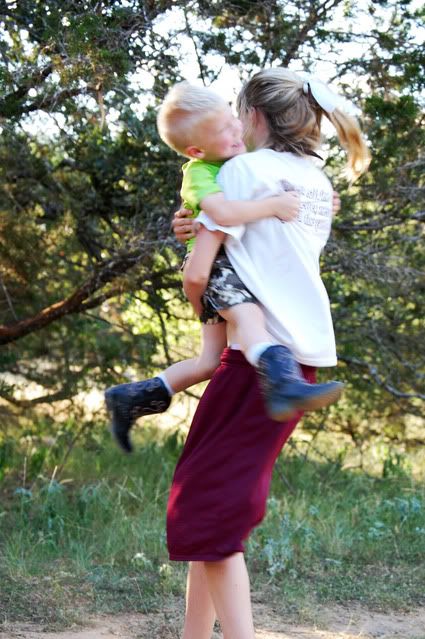 And I had to take a picture of our truck. It just looked so nice in the evening sun, lol.
And then we got bored, and went back down to the river. It was a pretty good little hike down there (it was pretty steep)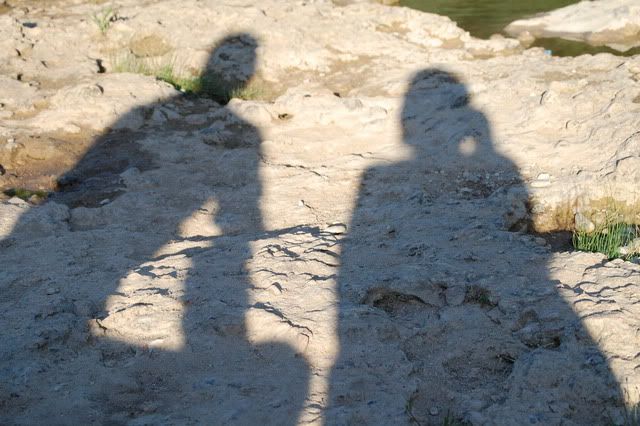 The next morning, we broke rules again - we ate burgers for breakfast! they were good, though.
We came home kind of early, because everyone was so hot & sticky. Nichole took the kids back down to the river while Jeremy & I packed up all the stuff.